Exclusive Invitation: Explore New Horizons at China's Premier Cruise Industry Events
We are excited to extend a prestigious invitation to you as our esteemed business partner. This invitation presents a remarkable opportunity to be part of two prominent events in China that promise to elevate your brand's presence, forge invaluable connections, and empower you to unlock the vast potential of the Chinese market.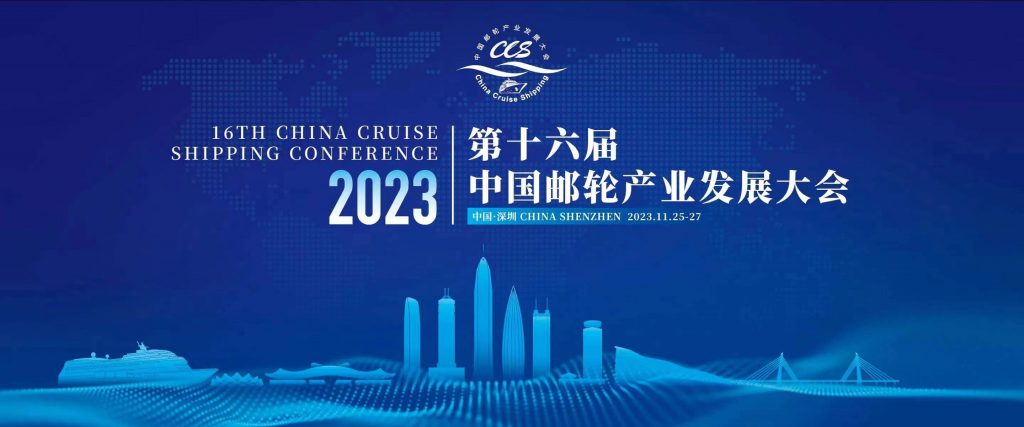 1. CCS-16 – Cruise & Yacht Summit (Nov 25-27, 2023, Shenzhen, China)
Website: http://en.ccs-cruise.com/
Join us for a unique experience as we set sail for innovation at CCS-16. VONE, proud members of the "China Cruise Development Experts Committee," is collaborating with the China Cruise & Yacht Industry Association (CCYIA) to host an exclusive half-day discussion conference. This gathering will bring together IT leaders and Directors from cruise operators and ship owners to explore cutting-edge information technology and services. We'll dive into pertinent topics such as industry challenges, innovative solutions, emerging technology trends, and how service providers can offer tailored support to the dynamic Chinese cruise industry. Don't miss this face-to-face chance to connect with potential clients, foster relationships, and pave the way for future business endeavors.

2. MarintecChina (Dec 5-8, 2023)
Website: https://www.marintecchina.com/
MarintecChina is the stage for showcasing your products and services to a global audience. VONE, as a registered member and sponsor, has secured a prime 12sqm booth for product displays and service exhibitions. As our valued partner, you have the opportunity to feature your marketing materials, brochures, or posters at our booth. Additionally, you are welcome to send your marketing team to collaborate with us, benefiting from local support to engage potential clients effectively. This collaborative approach ensures a seamless and cost-effective exhibition experience for your organization.
If you are eager to seize these opportunities alongside VONE, please do not hesitate to contact us as soon as possible. We understand that visa applications may be required, and we are more than willing to provide the necessary invitation letters at no additional cost. To streamline the process and minimize expenses, you can share digital copies of your marketing materials, which we will gladly print locally.
As a token of our appreciation, we are preparing small gifts and souvenirs for our event visitors. If you have any specific requests or preferences, please feel free to get in touch with us.
We look forward to your positive response and the prospect of your participation in these exciting events. Together, we can embark on a journey of growth, innovation, and fruitful collaboration.
Should you have any questions or require further information, please don't hesitate to reach out.
Email: vone@vonetec.com & vone@vonechina.com