Strategic Partnership with eCruise Inc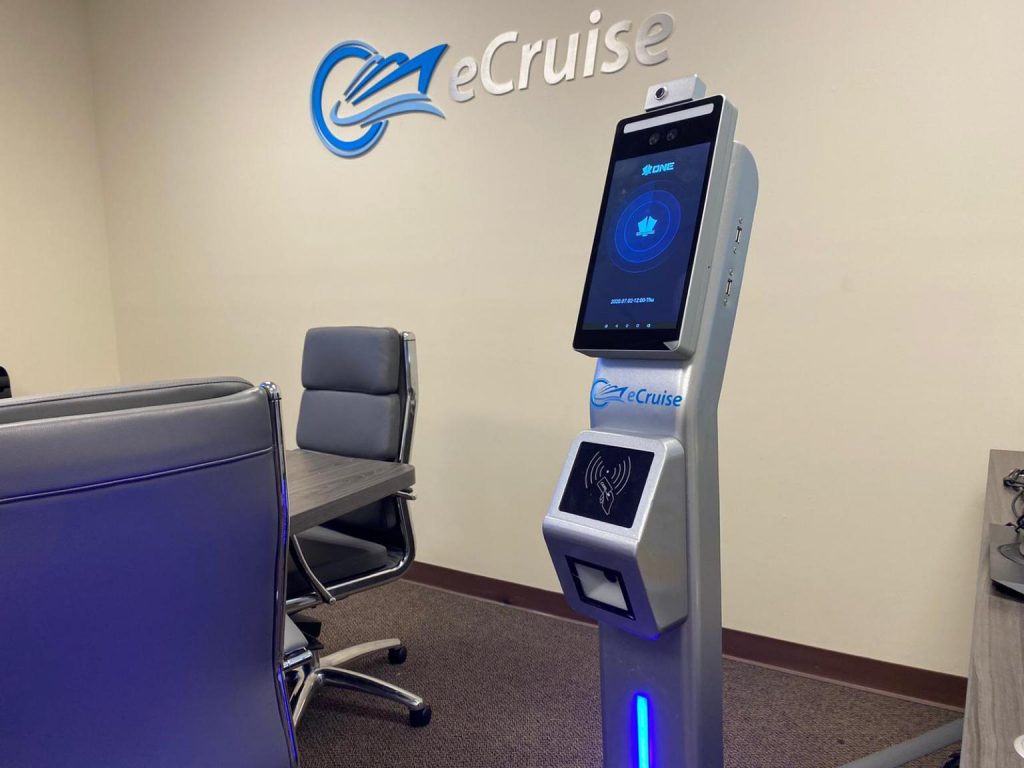 VONE Technology is pleased to announce that VONE Technology and eCruise Inc have created a global strategic business alliance. We are near completion of the API development between VONE TSS (Thermal Screening System) and eCruise check-in system to provide a full comprehensive solution for global customers.
The VONE TSS screening kiosk has the ability to scan barcode, QR code, or tap the RFID card from the passenger or crew. Their card data is directly interfaced with the shipboard property management system. After facial recognition or using the card, the system will simultaneously take the temperature and send the data back to eCruise and automatically sync with the onboard PMS and SeaCare medical system. The temperature is taken from the passenger or crew forehead via thermal infrared thermometer for best accuracy. A close contact tracing module is available to help the ships medical team take action effectively with SOP if a high is fever detected by the system.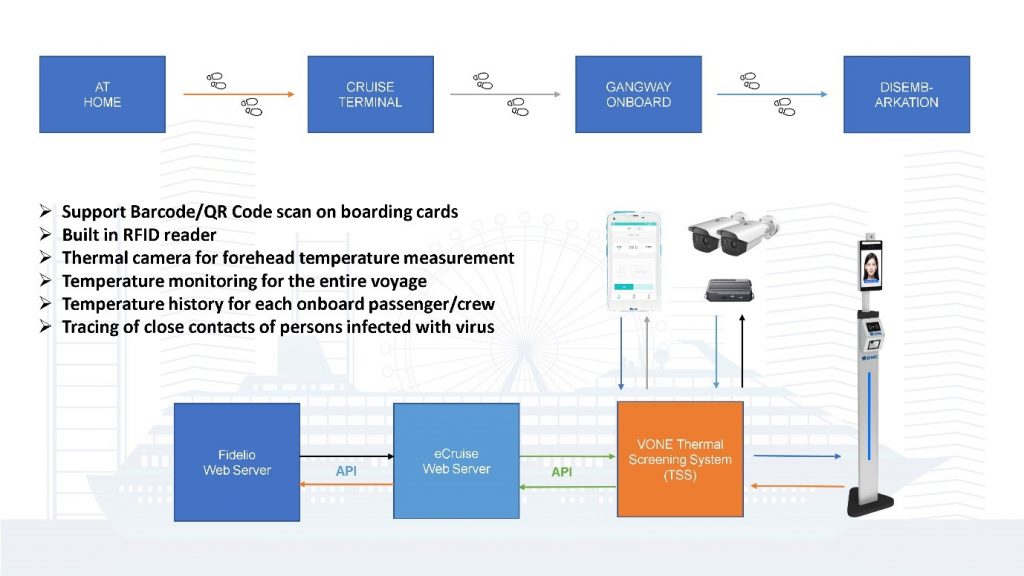 VONE Technology is the leading company to provide IT services and solutions for the cruise and shipping industry in the Chinese market, with our global business expanding, VONE Technology now has offices in Hong Kong, Macau and Singapore. We are excited to work with eCruise as each team has deep knowledge and rich experience with the cruise industry, which will prove to be extremely valuable for current and future customers.
Provided services from VONE Technology:
A: IT service from the ship handover, evaluation, deployment, and maintenance
B: Themed cruise concept consultation
C: Onboard entertainment system and solution provider

www.vonetec.com


 
Services that eCruise provided
A: Innovative shipboard: software & custom development
B: 24/7 application support
C: Shipboard application and software integration consulting

www.ecruiseinc.com