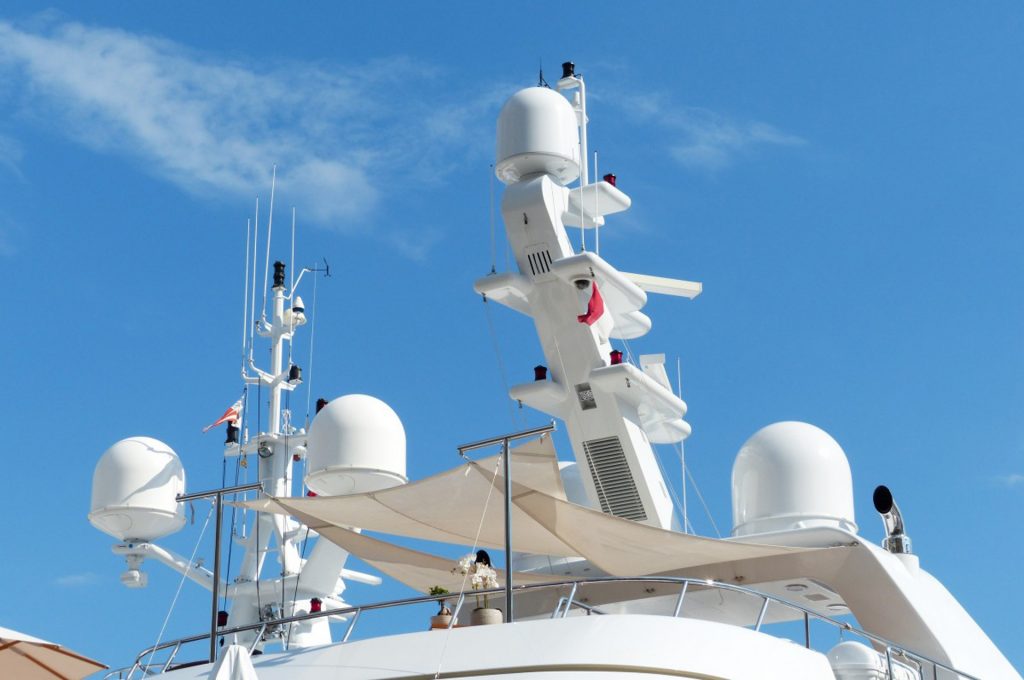 Yacht satellite data communication and TV channels

With the satellite technology development, now even a small yachat is able to install a Satellite Antenna to receive the signal from Satellite Data and TV Channels with much lower price and high quality, better performance.
It is very important to choose the right satellite system and antenna. where you will sailing plays the big parts about how your choose the satellite vendor and service provider. Eact satellite braodcast spot beams only cover certain area, different area has different signal strength, make sure your service provider able to give the strong enough signal when you sailing. Usually for a small yacht, there is no place to install a big antenna, a KU-band with small antenna is much more enough for a yacht only sailing around the coast.
Depend on the size of the yacht and sailing area, we will help to choose the size of the antenna to make sure it can be installed and fits your yacht size. In the meantime, we have several data communication packages for you to choose, pay by the data usage, pay by the bandwidth with unlimited data usage. Even more, you may purchase the antenna from us with data package bundled. Or, you can rent a antenna from us for a certain month. Sure there is a package surits for your needs.