VONE Technology, a Singapore based company, work with its parent company Zhuhai VONE China, as the front runner of solution provider to fight against the covid19, help the cruise operator with the state to the art technology, fast deployment system, low cost but high- performance equipment, VONE TSS (Thermal Screening System) has been successfully deployed for more than 16 cruise companies and more than 40 international cruise ships, river cruise and adventure luxury cruise ships.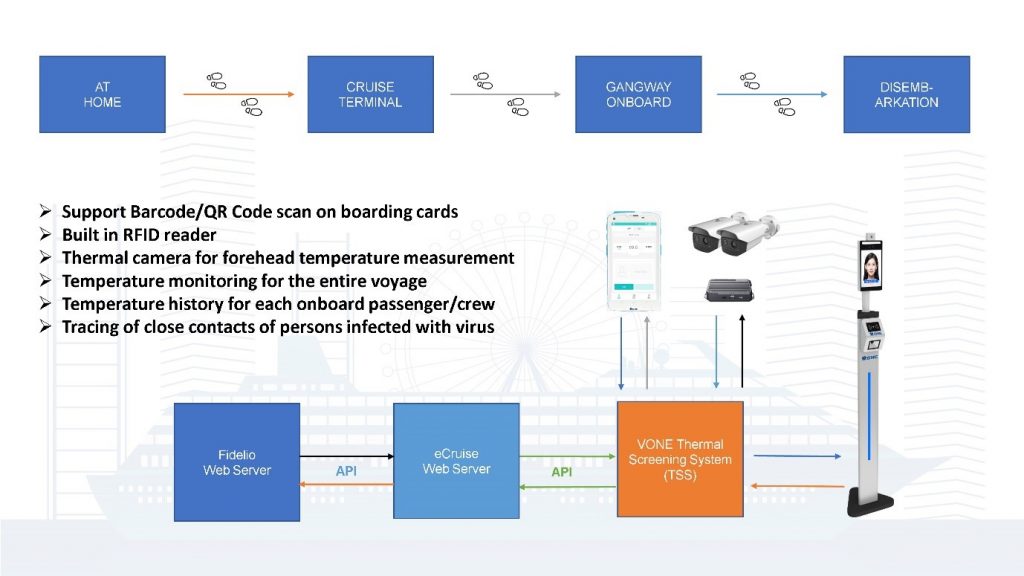 We work with global major SPMS vendors and maritime medical system vendors to develop API to sync the passenger/crew temperature data, so that the body temperature that captured by the VONE device will be securely stored at SPMS.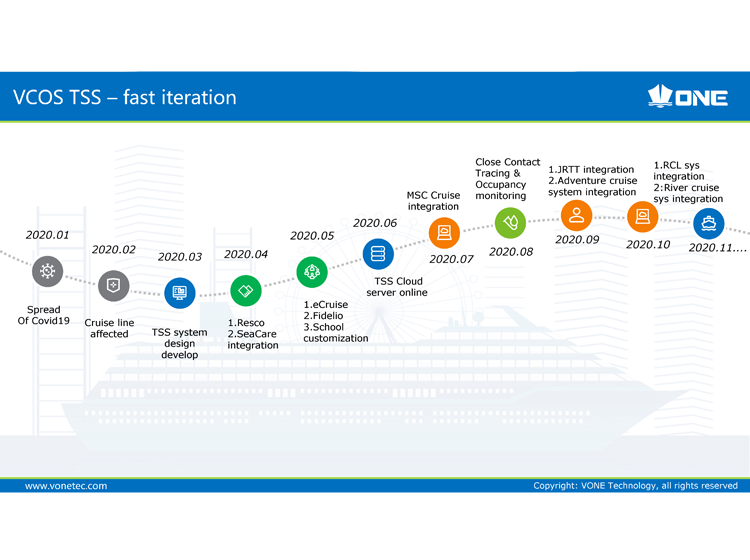 We continually work with SPMS vendor and to develop more advanced, robust system for our clients, to help cruise operators to resume the operation as soon as possible. To protect the passenger and crew when they onboard, to contribute our skill and knowledge to cruise industry.