New Generation VSAT Operating Model with state-of-the-art billing system.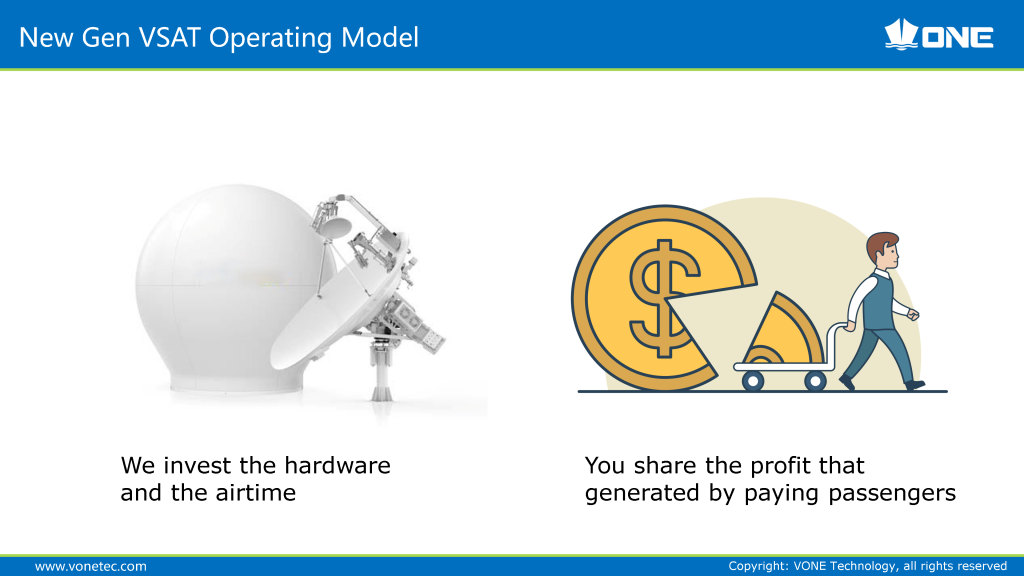 The Digital world needs digital access, when the passengers cruise with us, everyone needs access to the internet to share their experiences when staying onboard, and get feedback from the rest of the world. Huge bandwidth VSAT connection to provide the passengers a high speed internet access becomes reality with the availability of new satellite service and the deployment of network package priority strategy configuration devices.
We invest the hardware and VSAT airtime with global business partners to provide the best solution for cruise liners. We provide a new generation billing system, with flexible and plentiful settings of rate and package for different users and groups, you may choose one of them that best fit your operation and marketing. without investing any dollar on the hardware and airtime, but share the profit with us when you re-start operation after covid-19. 
We have global business partner and great resource for the airtime, state-of-the-art billing system, network traffic priority configuration devices which able to set-up the bandwidth for each user, group, or specific application, rich experience of passenger cruising and we understand what is the passengers most required and what is most important for the ship operation team communication.